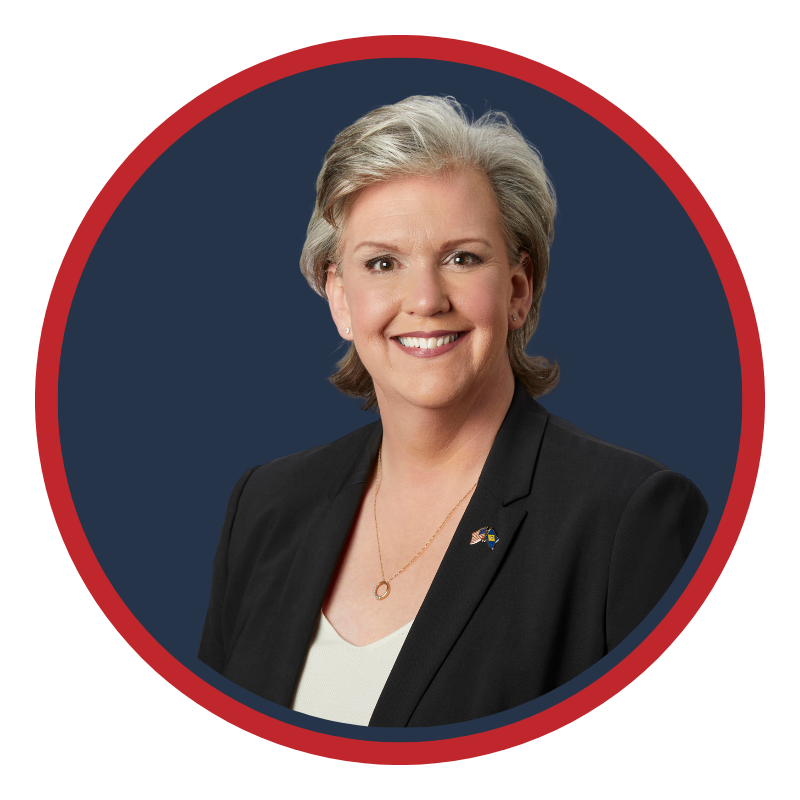 Julianne Murray, the managing partner of the law firm of Murray, Phillips & Gay, is a lifelong Republican. In May 2020, Julianne gained attention for suing the Governor of Delaware over COVID restrictions that impacted short-term rentals. The lawsuit garnered so much attention that Julianne entered the 2020 gubernatorial race as a political outsider and first-time candidate. Julianne went on to win the endorsement of the Delaware GOP, win a 6-way primary in September 2020 and earned more votes in the general election than any Republican gubernatorial candidate in the history of Delaware.
Julianne's passion for upholding the constitution and fighting for law and order propelled her to run for Attorney General in 2022. While she came up 3.8% short, her campaign was energized and further built her name recognition. While running for Attorney General, Julianne successfully challenged a vote-by-mail statute passed by the General Assembly. The legislation was struck down as unconstitutional approximately one month prior to the general election.
Julianne is outspoken, down-to-earth and has unwavering energy. She is determined that the Delaware GOP is going to be bold and more assertive than ever before.
Mary McCrossan, M.D. became Delaware's National Committeewoman in 2020 . She received her B.A., majoring in biology and chemistry from Macalester College in St. Paul, MN and her M.D. degree from the University of Minnesota. She completed her family medicine training at a University of Minnesota program in North Minneapolis. She has a strong focus in maternal/child health and has practiced in private, nonprofit and academic settings, including a four month volunteer medical service stent in Madagascar.
She became involved in the Republican Party along with other community efforts to strengthen opportunity and individual rights for everyone. She door-knocked, lit dropped, phone banked, and practiced interviews with candidates and became convinced that even though Republicans did not win many races in blue Delaware, they generally had superior candidates and better proposals to improve the state. She is excited to play a bigger role in promoting GOP values locally and as part of the RNC team.
Currently, Dr McCrossan practices in a specialized wound center and supervises family medicine residents several days per week in a comprehensive teaching practice. She and her husband have lived in Delaware since 1996. They enjoy time with their three children, two sons-in-law and their granddaughter and grandson.
Ben Gregg has a bachelor's degree, from Salisbury State, a Masters's degree from Widener University. He served as treasurer for community organizations for 15 years and served as the Membership Director of The Delaware Rifle & Pistol Club for 7 years. He is a CPA in a local CPA firm; owner of a computer services company, CFO of other small businesses, the last one for 19 years before retirement. Outside of business, Ben serves as the Trustee/Treasurer of The Jacob Tome Institute (Tome School K-12) for 36 years. He is supported by his Wife of 43 years, Elizabeth Stewart Greg, and he is proud of his daughter age 31, Dr. Christine Elizabeth Gregg Ph.D.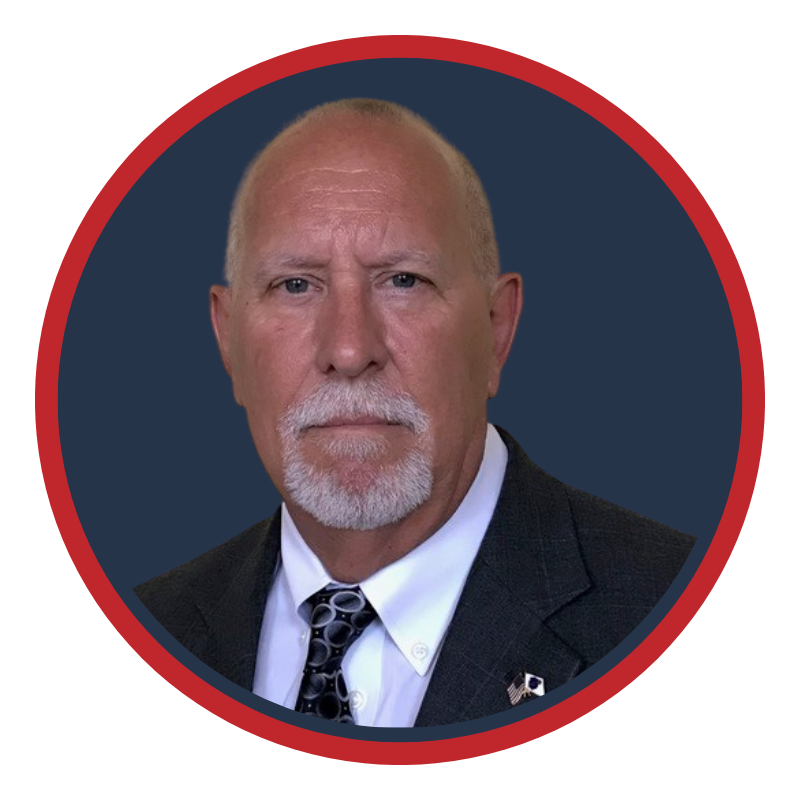 Jim Weldin lives in Newark with his wife and two sons, he graduated from the University of Delaware with a Political Science degree. He is a retired police officer and has been active in Republican Party since he was 11 years old. Jim is a former Republican Candidate for County Council and State Senate and most recently served as the Chair of the Colonial Region. His Interests are baseball having served as both a coach for Babe Ruth and High School, and weightlifting. He works for a consulting company dealing with Emergency Management, Department of Defense, and Homeland Security support.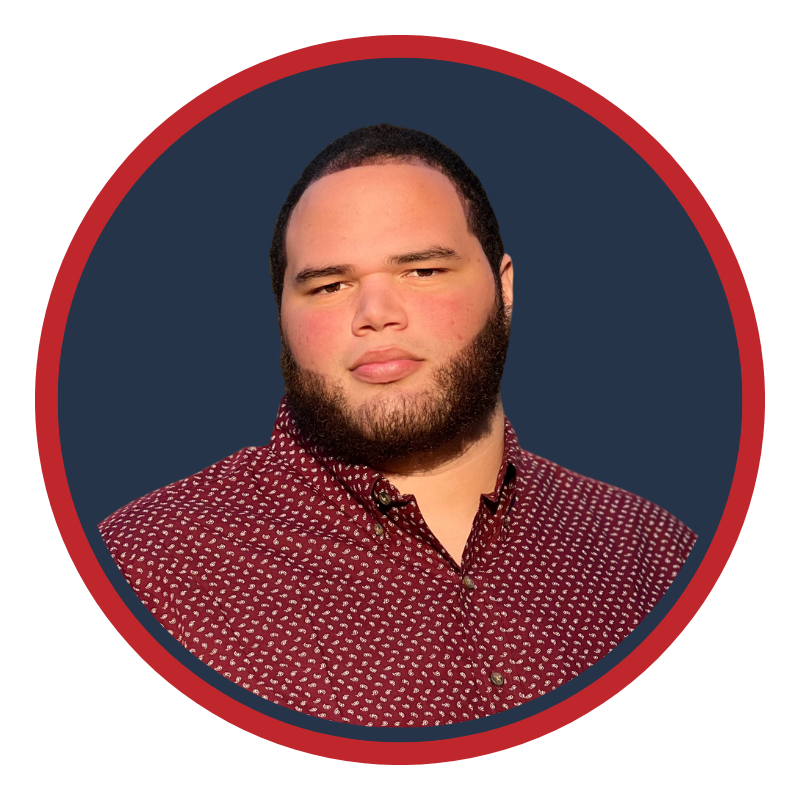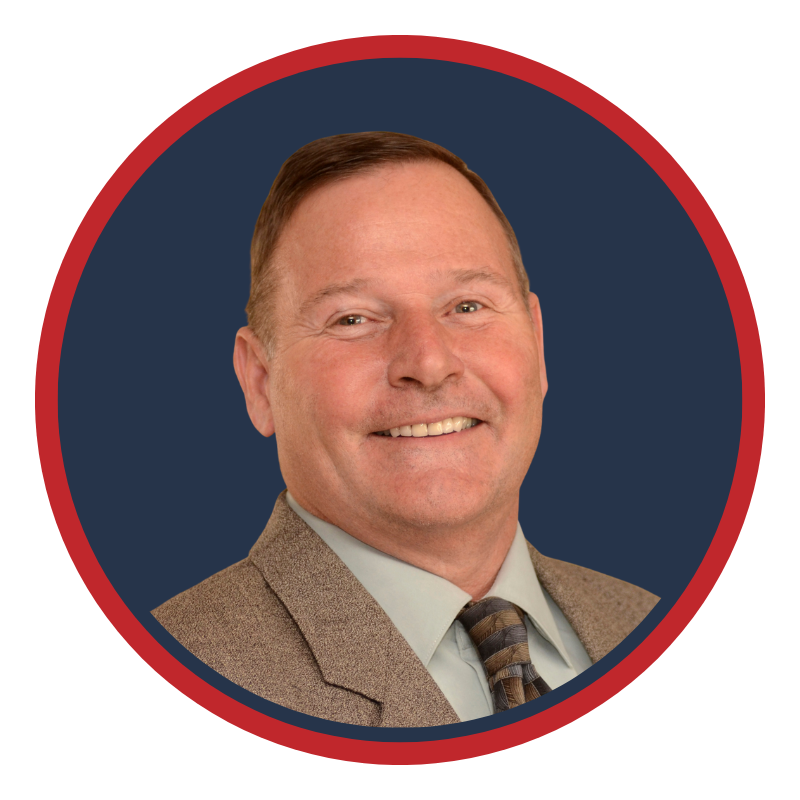 General Hank was elected as the Republican Chairman of the Kent County Region in 2013 and held this position for seven years. During his tenure he dramatically increased the financial standing of the committee as well as furthering the region's visibility. Moreover, General Hank conducted numerous highly successful Lincoln day Dinners.
In 2020, General Hank was elected as the Delaware Republican National Committeeman (NCM) to the Republican National Committee (RNC). As the NCM, General Hank was appointed to the Rules committee and elected from the Northeast region to the prestigious executive committee. Recently, he was appointed to the Committee on Arrangements (CoA) with the mission to organize and execute the 2024 Republican National Convention to be held in Milwaukee. As the NCM General Hank has brought a real-world perspective which has directly furthered Delaware's presence at the national level. Furthermore, in an effort to assist the state party, General Hank organized and conducted two state conventions and a rally at his home during the covid epidemic in a safe, secure and healthy environment. By these actions, General Hank has relentlessly advanced our party and principles of a smaller government, a balanced budget, the constitution, equal opportunities for all, and the sanctity of life as well as gun rights.
Background
General Hank graduated from Wicomico High School and received a 4-year ROTC Scholarship to the University of Delaware. Upon graduating from college, he was commissioned in Field Artillery and assigned to the 25th Infantry Division Hawaii. In 1978 he attended Army Flight School and flew Helicopters at the height of the Cold War in Germany. While in Germany, he received a Master's degree in Business Administration from Boston University.
In 1984 General Hank left active duty to become General Manager of the family's surveying and engineering business in Delaware. Later, he branched off with his brother to operate a highly successful Manufactured Housing Real Estate enterprise for over 30 years.
In 1986 General Hank joined the Delaware Army National Guard and held many staff and command positions with increasing responsibilities. In 2000 and 2001 he attended Army War College where he received a Master's Degree in Strategic Studies.
Four days after the attack on our country, September 11th, 2001 Hank became the Troop Command commander and prepared units for Operation Iraqi Freedom. In 2004 he attained the rank of Brigadier General (one star) and commanded the 261st Signal Brigade. Prior to his deployment to Iraq, he was promoted to Major General (2 stars) and reassigned to the National Guard Bureau Joint Staff as the J6 Director responsible for the Command, Control, Communications, and Computers in 50 states and 4 territories. Upon retirement in 2012, he received the Delaware honorary rank of Lieutenant General (3 stars).
General Hank has received many military awards to include: The Defense Superior Service Medal and Legion of Merit medal. General Hank is a member of the Military Officer Association of America (MOAA), Association of United States Army (AUSA), Delaware National Guard Retired Officer Association (DENGROA), American Legion, Military Heritage Foundation, National Federation Independent Business (NFIB), and National Rifle Association (NRA) and is a board member of Friends of Delaware Veterans Trust Fund. Additionally, he is the past president of the Millsboro Chamber of Commerce and the Georgetown Rotary Club. General Hank has also served on the First State Manufacturing Housing Association (FSMHA) Board of Directors and was appointed to the Governor's Council on Manufactured Housing.
General Hank resides in Milford, and is married to Bonnie (who was the state Republican of the year for 2017), and is the grandfather of five.
Brandon has stayed true to his commitment to service and learning, by earning a Bachelor's in Business Administration from Howard University and a Master's of Science from Rutgers University. As a Graduate student, he served as a fellow for the Heritage Foundation in Washington, D.C., and is currently earning his Master's in Business Administration from the University of Detroit.
Brandon began his career as a staffer working on Capitol Hill in the Office of former United States Speaker J. Dennis Hastert. Upon graduation, he would serve as a senior Associate with the National Urban League's Economic Opportunity Institute, fighting for financial literacy and education reform. He would then serve as Deputy Director of Education and African American Affairs in the Office of the New Jersey Governor, the Hon. Chris J. Christie. His work focused on early Head Start programs, parental rights in Education and teacher tenure merit pay. He later would relocate to serve as Director of Career Exploring for the Boy Scouts of America Great Lakes Field Council and Director of Philanthropy for the United Way of Delaware. Today, Brandon serves as Vice President of College Advancement and Community Relations for Cecil College.
Brandon has given lectures at Princeton University, the Baltimore Harbor League, the National Black Law Students Association, the American Enterprise Institute and the Hamilton Society in Washington, D.C. He is a 2018 recipient of the Michigan Chronicle's Distinguished Men of Excellence Award and the Spirit of Detroit Award. He is a proud member of Alpha Phi Alpha Fraternity, Inc., 100 Black Men of Greater Delaware, The Monday Club of Wilmington. and Prince Hall Masonic Grand Lodge of Delaware. Brandon serves as the Board of Directors for Great Oaks Charter School, Lincoln Club of Delaware, Boy Scouts of America's Del Mar VA Council, Delaware Judicial Magistrate Screening Committee, Delaware Safety Patrol and the New Castle County Ethics Committee. He resides on the Riverfront area of Wilmington, Delaware.